Come join us here at KICKS for our Spring and Summer camps!! Kicks uses certified trainers to teach your kids the skills they need to excel or improve in soccer. Our camps are specifically designed to teach the fundamentals of soccer as well as improve skill at any level. This camp is the perfect opportunity to take your child's game to the next level or to introduce your child to the exciting game of soccer. Take advantage of this year's spring break by enrolling your child in a camp that is both educational and fun!
Date: March 16-20, 2015
Time: 8:00am - 12:00pm
Ages: 6 - 12 years
Rate: $195
Date: Summer 2015 Camp Schedule coming soon!


If you want more detailed information please click here.

Send us a note for more information.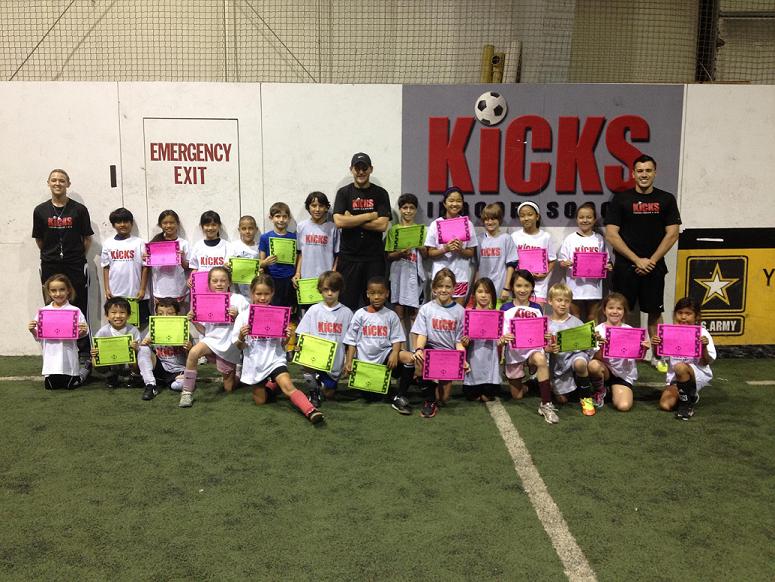 Congratulations to our campers!!!